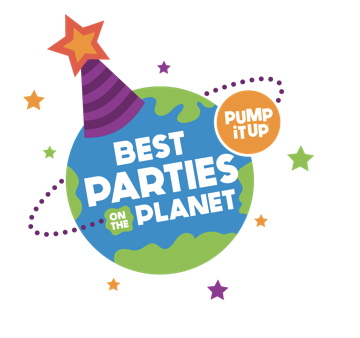 Best Kids Birthday Parties in Peoria, AZ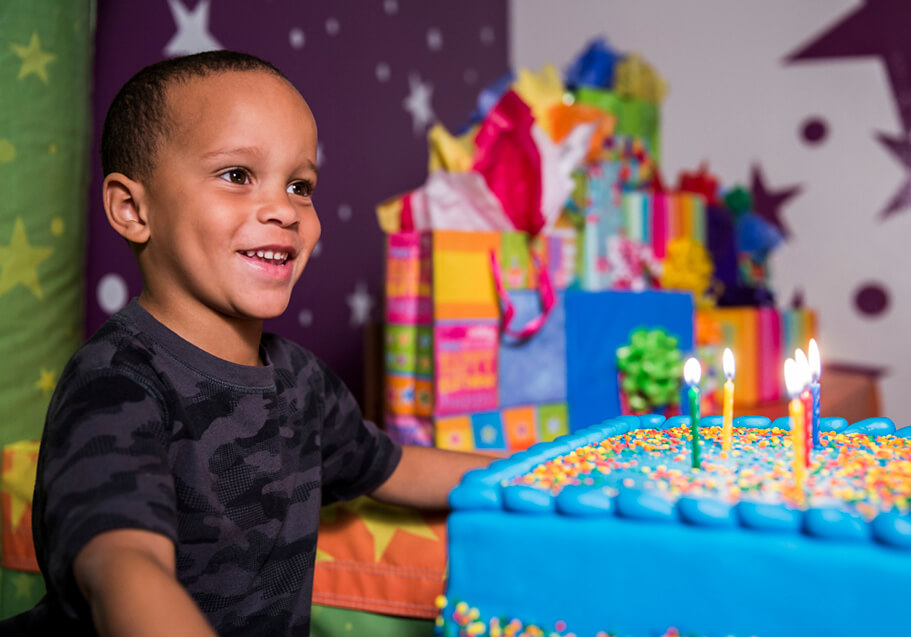 Private Birthday Parties
We make sure your kid has everything they need to have the best party ever; Delicious food, larger-than-life inflatables, and a special gift are just some of the fun things that will bring your kid boundless joy on their special day. The best part, their birthday can be enjoyable for you too because it is a day filled with no stress. Our trained Party Pros assist you throughout the celebration to ensure your kid's day is filled with nothing but amusement and cheer for everyone.
FUN: Our indoor playground, jam-packed with awesome inflatables, is a fun place for kids.
EASY: We make kids birthday parties effortless for you so you can join in on the bounce house fun.
PRIVATE: Parties that come together, stay together, so you'll have the entire fun zone just for you!
Pump It Up or Peoria is located off Thunderbird and the 101, just south of The Peoria Sports Complex. We look forward to hosting your child's next private birthday party or having your family join us for some jumping fun at our next event for kids! You can book your upcoming event with us today by calling (623) 572-0090 or making your reservation online.

From Deer Valley

Begin by driving W on AZ-101. Continue past The Arrowhead Country Club and Arrowhead Towne Center, until you reach exit 12. Take the exit, then turn right onto Thunderbird Rd. Shortly after, take another right onto W Rio Vista Blvd. Pump It Up Peoria will be on your right, in the first set of industrial buildings, ste 5.

From Surprise Stadium

Head south on N Bullard Ave, then turn left onto W Greenway Rd. Continue for a little over 2.5 miles to take a right turn to merge onto US-60/Grand Ave. You'll drive across the Agua Fria River, then make a left into N Del Webb Blvd. At the second cross street, you'll turn right onto W Thunderbird Rd and continue for about 2.3 miles. Next, turn left onto W Rio Vista Blvd and you'll see our building on the right.

From The Gateway Pavilions

Make your way to the AZ-101 Loop N by heading south to turn left onto W McDowell Rd. Merge onto the the 101 N following the Agua Fria River. Once you reach Thunderbird Rd, take exit 12, then use the left two turn lanes to make a left. Continue about 0.5 miles, then turn right onto W Rio Vista Blvd. Pump It Up Peoria will be on the right side the first set of industrial buildings ste 5.

From The State Farm Stadium

Begin by heading south on N 95th Ave toward Grand Canal Trail. You'll take a quick right onto Cardinals Way, then take your next right to merge onto the Arizona 101 Loop driving north. After about 6 miles, past Peoria Square, take exit 12 for Thunderbird Road and turn left. Drive 0.5 miles, then turn right onto W Rio Vista Blvd and we'll be in the first set on buildings on your right.
"Home 2"
was last updated
January 22nd, 2020
by