BE THE LIFE OF THE PARTY AT PUMP IT UP
---
We have the Incredible Honor of Celebrating the Most Important Day of the Year!
---
✔ Do you enjoy making every day special for others?
✔ Are you looking for a fun & flexible work environment?
Join the fun today! We're always looking for motivated, driven individuals that are the life of every party.
Explore the Team Roles
Party Pro
If you love the spotlight, you'll shine as a Party Pro!
What You Do:
Introduction to Party Host
Greeting Guests and Assisting with Check-in
Prioritize Safety
Maintain and Uphold Cleaning Protocols
Ensures Party rotates on time
Delivering Top-Notch Experiences
Capturing Memories of a Lifetime
What Makes You Great:
Customer service mindset
Team player
Multi-tasking skills
Weeknight/Weekend availability
Highly-motivated to create memorable experiences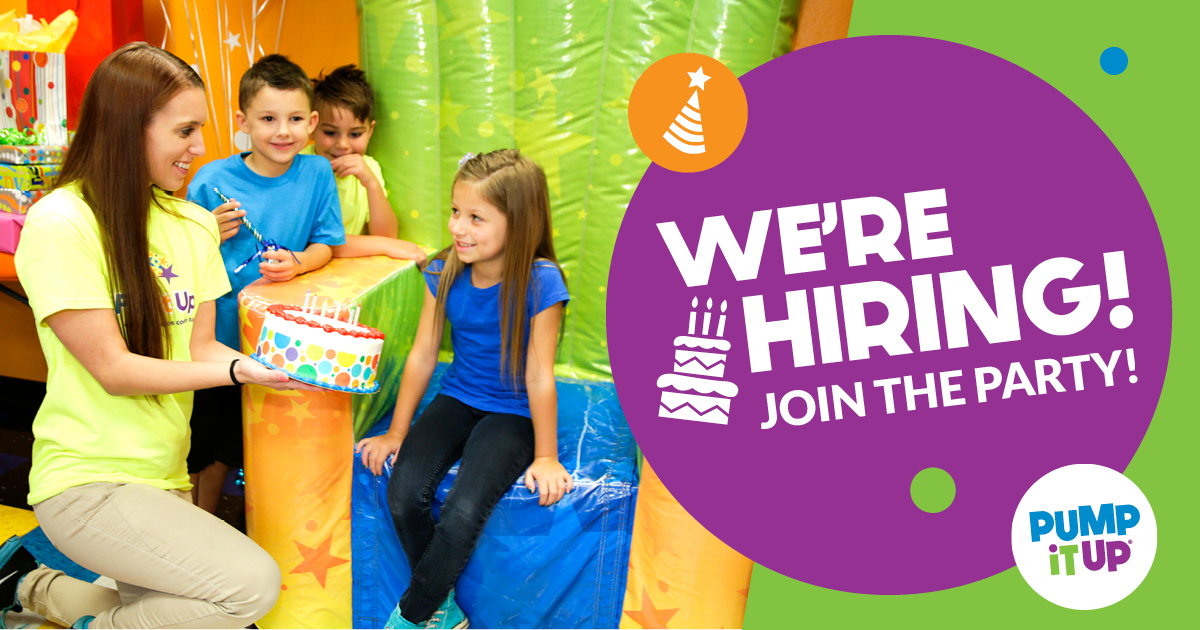 The Perks

Flexible Work Environment
Are you in school or have another job? We understand juggling between school or another job can be hard - that's why we strive to make the possible. We only ask you are available most weekends.
Incentives & Recognition
Hard work pays off and never goes unnoticed! We show our appreciation for our team members that go above and beyond.

Friends & Family Fun
We can't throw the Best Parties on the Planet without our team. That's why we extend special discounts that you can share with friends & family! So you can keep the party going.

Career Development
Jumpstart your job experience with us! Once you're ready to grow we have a hire-within headquarters that is always looking for highly motivated individuals that know the brand! (That's you!)
Available positions:
Party Pro (We hire at 15!)
Fill out the application below and email to mn.edenprairie@pumpitupparty.com
"Now Hiring"
was last updated
November 13th, 2020
by